Developing a mobile app with very unique idea irrespective of which goal you achieve , the app market is too competitive. Developing a mobile app is not just a work for developers , but it has or kept in mind when developing i.e it must be strategized, organized and should be designed as per the purpose of the end users. When you develop a mobile app it should be based on industry,( niche industry ). Before we develop a mobile app we should predict the result in advance.
Mobile apps based on Industry
Social Media Apps Like Facebook, Instagram
Education Apps like Udemy, Byju's
Business Apps like Mail-chimp , Trello
Finance Apps like Mint
News Apps like BBC News
Shopping Apps Like Amazon, Walmart
Entertaining Apps like Music , Games
Here are the things or few steps you need to know before developing a mobile app.Let's get started!
1.Research Your Market
Before developing any mobile app it is much essential to do a market research based on your industry . You need to do a good R&D while deve;loping a mobile app, conducting in-depth market research helps you to obtain valuable insights into the current market scenario and competitors. It will help us understand about the various practices and strategies used by our competitors.
Extensive market research should help you discover:
Who are your competitors?
What is their strategy?
What are their strengths and weaknesses
What are their customers saying in the reviews and on social media?
What is their unique selling point?
2.Define Target Audience
Building an App without knowing your target audience is like wasting your time and energy on the process your working on. It is essential to know your targeted audience for the sucess of the apps. Your app wont make the user's phone if the app is not solving the problem of the end users . Finding your audience and taking the feed back from your customers will always help your in process of building a app.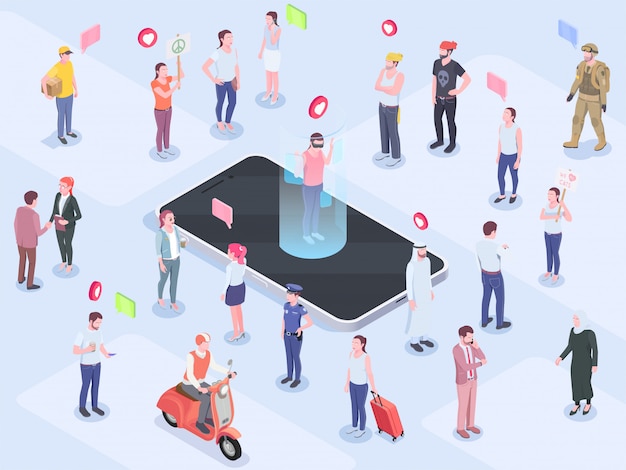 Lets define some off things to be considered
Why would people want to use it?
What is the added value compared to a mobile website?
What audience will benefit from it?
What does that audience need and crave?
3.Choose Between Native, Hybrid & Web App
There are few decision to be made this is the crucial and critical one . Choosing between native, hybrid or a web app carries a many implications and maintenance . Thats the reason to do market research and core purpose functionality that you've defined will make a big impact on the desion.
The core differentiation's between native, hybrid and mobile apps are:
The programming languages they are built in. This affects and depends on your budget, desired time frames.
Access to native device APIs. This will depend on the device's functionalities.
Distribution method. This will largely affect the way you market your app and define your promotion strategies.
Multi-platform support. This will be based on your target audience most often, you will want to be present both on Apple's App store and Android's Play store.
4.Design & Development
Every app should start with proper planning and designing. A well organized and structured plan will make your goal achievable . Here are some of the follwing start with design planning.
Plan
Design
Develop
Preview
Testing
Beta Version
Final Delivery
5.Testing
As discussed in the above design and development stage. Testing is one of the major process involved in developing a mobile app. By testing the app will come to know wheather the outcome will match the excepted outcome or nor. Both Manual and Automating testing can be done to make sure the quality of the apps. You can also check the loading speed, performance, quality , security of the app. When the beta version is done to look at the over all performance and usability test is done to analyse all the function.
6.Protecting The User Details
The users who uses you app are most loyal customers towards your business, Hence its a important to protect the personal details of your end users. Your app should not ask more detail about the customers because if you ask your customer for more personal info during the signups there are high chances if closing and uninstalling the app. High security has to be used to save the details of the customer database.
7.Cost Of Developing An App
Your apps can just be bare-bones or stock, or you can further scale it up and make it appear beautiful enough for your users to enhance their UX. Technically, the cost of app development is based out of hourly rates. These rates vary from company to company, and even geographical location plays a pivotal role in fixing the cost of developing a mobile app.
8. Marketing an app
Now the app is ready to be launched , It is very much important to market the app to your target audience . Advertising will help you to convert the viewers into customers. Some off the marketing channles to be considered to reach there audience are :
Social media
Email Marketing
PPC
Affiliate Marketing
SEO
Youtube Marketing
Conclusion
Dveloping a mobile app is not a big thing, But how well we build with a organized plan will be more effective. . Having said that, mobile app development is a strategic call rather than a technical call and therefore it must be nurtured intrinsically in the company's values and objectives.
Cone Interactive will help you to build a mobile based app which meets the customers expectation . Contact us for more business projects ideas .
Articles To Read
Top 7 Essential tools for UI/UX designers | Cone Interactive